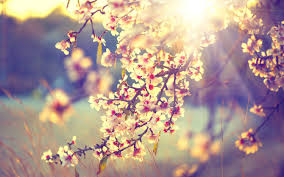 As Winter Turns to Spring, a few friendly reminders…
🏡New Neighbors
Please welcome to our neighborhood the following new neighbors…
Marc Budnic 940 Renaissance Way
Mary and Preston Duckett 650 River Falls Ct.
Limei Hou and Ethan Lee 620 River Falls Ct.
Jerelyn Marsh 915 Renaissance Way
🎉Social News
River Falls Ladies Lunch Bunch, Thursday March 28 at 1 PM, The Big Ketch, 1105 Canton Street. Please RSVP to Barbara Bradley below.
Book Club. Our book club has met three times and would love more members. We have been meeting during the day, but are open to meeting in the evening, if that is more convenient. Please contact Heather Wallace, 678-361-0009, or Joanne Burgess, 678-795-1825, if you are interested or would like to know more details.
📖resident directory
We are in the process of updating the resident directory. Please click on the Resident Directory link below and check that your contact information contained there is correct. If you need any changes made, please call Judy Price, 404-394-8235. Thank you. We hope to deliver a paper copy of the directory to each household in the next couple of weeks.
🏊 At the Pool
The Board are in the process on taking care of some minor repairs to the pool and to the stucco retaining walls in readiness for the coming season.
A few friendly reminders as the weather gets warmer…
🚙 On the Roads
Several cars have been observed either speeding through our neighborhood and/or running STOP signs. Please help to keep everyone safe by coming to a full stop at the stop signs and observing the posted speed limits. With the warm weather approaching there will be kids out riding bikes, walking to the pool and playing. Rolling through stop signs is not considered a safe stop.
🚶🐶 Safety and Consideration
As a courtesy to others, please remember to pick up after your four legged family member both within our neighborhood and on the grassy areas just outside the gate. Also, please ensure the pedestrian gates are not propped open so we can keep our neighborhood safe. If you need the pedestrian gate code, please contact us.
Many thanks to you all for helping us spread these reminders and continue to contribute toward a safe neighborhood for our children.